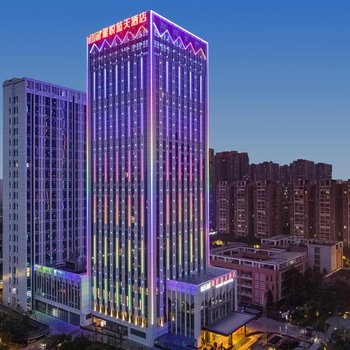 Opened in 2021, the Elegant Azure Hotel is a great accommodation choice in Chengdu.
Boasting a convenient location, the hotel is just 1km from Chengdu East Railway Station and 23km from Chengdu Shuangliu International Airport. The closest major public transportation, Chengyu Flyover Metro Station, is only 1km away. There is no shortage of things to see in the area, with the Zhenghuo Art Center, World of Birds, Chengdu and JX Escape Room (wanke) all nearby.
This hotel makes a great place to kick back and relax after a long day of sightseeing. This Chengdu hotel offers parking on site.
Our guests rate this hotel as one of the best hotels for cleanliness. Perfect for those working on the move, this hotel caters to a large number of business guests.